What is Microsoft PowerPoint ?
PowerPoint is a Component of Microsoft Office that is used to Create Professional Quality Presentations. These can be Produced on Transparency, Paper, 35mm Slider and Photo Print and on Screen Presentations.
Microsoft PowerPoint is a Presentation Graphics Program that Produces that Produces Dynamic and Powerful Slide shows Containing text, Graphics and charts.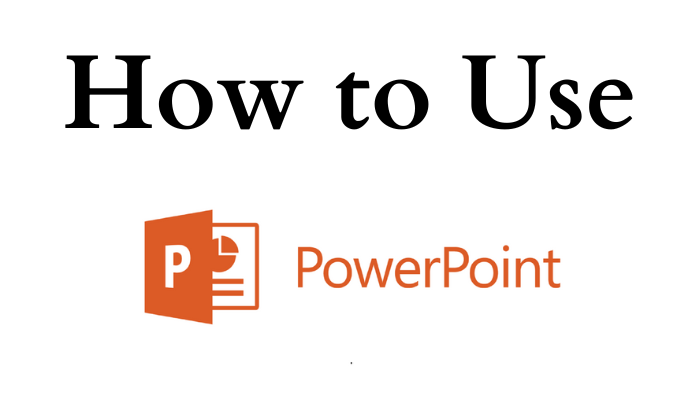 we can use PowerPoint for formal and informal Presentations, meetings and Presentations on the Internet.
PowerPoint Components Can be used to
Work on Slides.
Organize Presentation Contents with Outlines.
Generate Speaker notes and Audience Handouts.
How do we Activate/Start the PowerPoint?
we start the PowerPoint by the following steps :
Click on the Start Button in the taskbar.
Select the Programs Option From the Start Menu.
Click on the Microsoft PowerPoint Option. This invokes the MS PowerPoint.
List the toolbars in PowerPoint Screen
PowerPoint has Several toolbars., Toolbars Provide Shortcut to Menu Commands. The Most Commonly used toolbars are:
(1). Standard Toolbar : We can use standard toolbars to do such things to
⇒ Open a File
⇒ Save a File
⇒ Print a File
⇒ Check Spelling
⇒ Cut, Copy or Paste
⇒ Undo and redo
⇒ Insert a Chart or Table.
(2). Formatting Toolbar : We can use Formatting toolbars to
⇒ Change the font, font size or font color.
⇒ Bold, underline or italicize the text.
⇒ Left align, right align, center or justify.
⇒ Bullet or number lists.
⇒ Highlight the text.
⇒ Increase or decrease the indent.
Slide sorter view in PowerPoint Represents ?
Slide sorter view enables us to view thumbnails/ miniatures of all our slides. In this view, we can easily add, delete, or change the order of our slides.
When we are in slide sorter view, a special formatting toolbar appears. It has options that allows us to make changes to our slides.
Slide show view in PowerPoint Represents ?
Slide show view is used, when we want to view our slides, as they will look in final presentation. It runs our PowerPoint presentation as an on- screen show with all effects, animation and transitions active.
What is a Slide ?
The basic building block of any presentation is the slide. A slide will normally be produced in either Portrait and Landscape layout in any one of a number of paper formats.
Slides can also be formatted for either on 'On- screen' format or a format suitable for the production of 35mm transparencies.
Slides can contain titles, body text, drawn objects, charts, object and shapes, clipart, movies, sound and items created within other applications.
What is Presentation ?
Presentation means demonstration of our ideas and the work done. Presentation can be hand- make (OHP based) or, it can be computerised (LCD based).
LCD based presentation require software packages for the preparation of Slides.
A series of slides grouped together is referred to as a presentation and all individual slides are stored within a single presentation file.
List step to create presentation using AutoContent wizard.
AutoContent Wizard :- It is the easiest way of creating a presentation specially for those, who are new to the software. This wizard creates entire presentation. Just add the text and any graphic object and your presentation is complete.
To create a presentation using AutoContent.
Select NEW from the file menu.
Select AutoContent from the General Panel.
Select the type of presentation. User can choose different ones from different categories.
Here user can define the type of output. For Example, On screen presentation, web presentation etc.
Click Finish to end the AutoContent Wizard Session.
List step to create presentation from template.
Create Presentation from Template :- Template can provide the graphic Design and color scheme of a presentation. Or suggest content and structure using a set of slides.
Select NEW from file menu.
Select Design Templates option on the New Presentation dialog box.
Choose option from the list of various options.
Now, choose the type of slide.
This will give rise to blank presentation.
Now add the text.
How to use Word Art in PowerPoint ?
Steps to insert Word Art
Select Insert/ Picture/WordArt from the menu bar or click the Word Art button on the Drawing toolbar.
Choose a WordArt styles from the listing and click OK.
Enter the text in the Edit Word Art Text box and choose the font, size and style for the text click OK.
Use the white box handles around the word-art to resize it on the slides.
Drag the yellow diamond handle to change the shape of the text.
What is Animation ?
An Animation is just a continuous series of still images that are displayed in sequence. Animation can be used in developing video games. In the intelligent office, it enhances the Productivity of the user by improving traditional office data processing techniques through expending both the types of data processed and the methods used for processing the data. It Provide excellent spatial feedback to user.
File, Edit, Tool and View Menu in PowerPoint.
(i). File :-

 The PowerPoint has the following facilities for FILE menu and EDIT menu.
FILE menu : It consists of following options.
New (ctrl+n) : Used to open a new presentation. As this option is clicked, it open a window with following options
AutoContext wizard
Pick a look wizard
Template
Blank Presentation
Document Presentation format.
Open (ctrl+o) : Used to open an already existing presentation of PowerPoint. It shows the open dialog box to make the selection of file to be open.
Close : Used to close the last open presentation.
Save (ctrl+s) : Used to save the already existing Presentation or if, file is first time saved, it opens a save as dialog box.
Save as : Used to save the file first time or if one want to rename the already existing file, Save as dialog box is used.
Page setup : Used for setting the slide, notes and outline an portrait or landscape orientation slides to be used for an screen presentation are to be printed. It also defines the width and height of slider in inches. It also facilitates the numbering of slider.
Print Preview : It is used to show the preview of slider made in presentation before printing.
Print : It shows the print dialog box finalize to print dialog box of other MS- Office Application.
Exit : It is used to exit from PowerPoint after finishing one session.
(ii). Edit menu :- Contains following option :
Undo (Ctrl+z) : Used to undo operations perform.
Redo (Ctrl+y) : Option is used to undo operation.
Cut (Ctrl+x) : Is used to cut the selected text.
Copy (Ctrl+c) : Used to Copy the selected area, text or figure. As copy command is used, it maintains the status of multiple copy option in clipboard.
Paste (Ctrl+v) : Used to paste the area, figure or text cut or copied by cut or copy command.
Clear (del) : Used to clear or delete to do selection of the whole slide.
Select All (Ctrl+A) : Used to do selection of the whole slide.
Delete slide : Used to delete the slide from presentation.
Find (Ctrl+f) : Used to search an item within presentation.
Replace (Ctrl+h) : Show replace dialog box with the textbox to indicate, which item is to be replaced with which item within a presentation.
(iii). Tools :- The Tools menu has following commands :
Auto correct : To catch the typing mistakes. It is good feature of PowerPoint. It Checks all the mistakes and replace text, if type box of its dialog box is checked.
Language : Used to have Multilanguage text. Any Language text could be selected through this.
Meeting Minder : Designed for tracking feed back and planning during the presentation.
Presentation Conference : To start with the view of presentation on the screen, this feature is used. This starts a wizard that takes them step-by-step through the power of preparing to review a presentation.
Style Checker : It have a checklist of three sorts- spelling, visual clarity and case and end punctuation.
Transitions : To have the effects when switching slider in slide shows, it is used.
(iv). View menu :-
Normal : It gives a normal view of the slide.
Slide Sorter : We can sort the slides using this option.
Slide Show : This is the most important option. we can view the entire presentation using this Slideshow button.
Black & White : We can see our Presentation as Black and White Also.